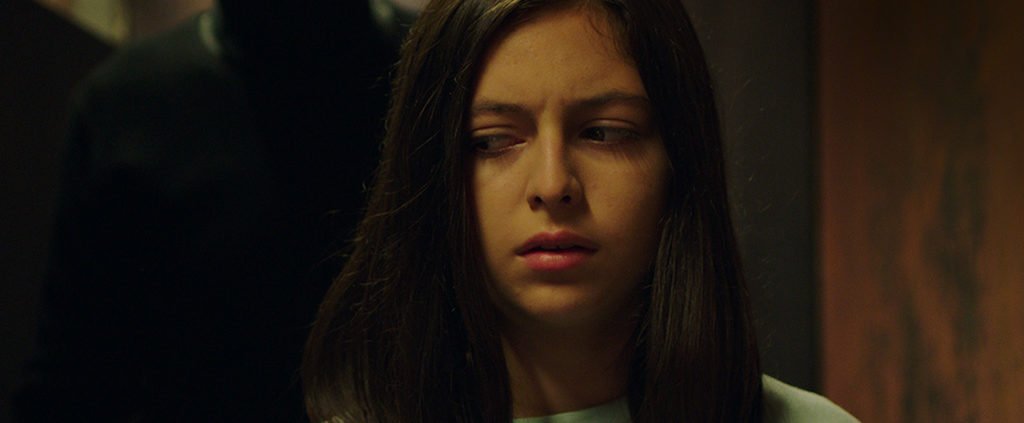 Breaking News : Variety // Berlinale: Reel Suspects Acquires International Rights on 'Black Hollow Cage'
Berlinale: Reel Suspects Acquires International Rights on 'Black Hollow Cage'
Paris-based upscale genre specialist adds to its European Film Market slate
PARIS — Reel Suspects, one of France's few upscale foreign-language genre specialists, has acquired international sales rights to English-language sci-fi thriller "Black Hollow Cage," a movie made out of one of the European countries with the biggest modern genre output – Spain.
Reel Suspects CEO Matteo Lovadina and his team will introduce the film to buyers during next week's European Film Market at the Berlin Festival. Variety ha had exclusive access to its trailer.
"Black Hollow Cage" marks Spanish director Sadrac Gonzalez-Perellon's second feature after "Myna Has Gone," which won a Special Jury Recognition for acting at the 2009 Austin Film Festival.
Yoking two great Spanish film traditions – the dysfunctional family drama and genre auteur fantasy – "Black Hollow Cage" centers on Alice, a 13-year-old who has lost her mother and half of her right-arm in a car accident and so takes comfort in the company of Beatrice, a dog who can apparently talk via an electronic translation device, and whom Alice calls Mom. Alice discovers a large black cube in the woods via which she receives messages from a person who seems to be her future self, warning her of dire events that she must stop.
As the trailer suggests, unexpected runways, which Alice's father takes in, further complicates Alice's relationship with her father, whom she still blames for the accident. After another shattering tragedy, Alice determines to use the cube to go back in time and change the past.
Produced by Javier Aguayo and executive produced by Diego Rodriguez and Helena Altabas for Barcelona-based Asallam Films, which Altabas launched in 2015, "Black Hollow Cage" stars Julian Nicholson and Lowena McDonell ("Punta Escarlata").
Describing "Black Hollow Cage" as a film about forgiveness, Gonzalez-Perellon followed two maxims when writing it, he said in a director's statement: a story allowing for a "strenuous, beautiful mise en scène" which was sometimes technically complex; characters which avoid cliche."
Lovadina called the film "an elegant mix between the cold and quiet horror of 'Goodnight Mommy' and the total breakdown of linear time proposed in films such as 'Timecrimes,'" situating "Black Hollow Cage" on the sharp edge of a father-daughter relationship stoked by a feeling of guilt after a trauma."
https://www.reelsuspects.com/wp-content/uploads/2017/05/BHC3.jpg
768
1024
Matteo Lovadina
https://www.reelsuspects.com/wp-content/uploads/2014/09/logo-def.png
Matteo Lovadina
2017-02-02 01:43:45
2022-10-19 14:56:37
Breaking News : Variety // Berlinale: Reel Suspects Acquires International Rights on 'Black Hollow Cage'