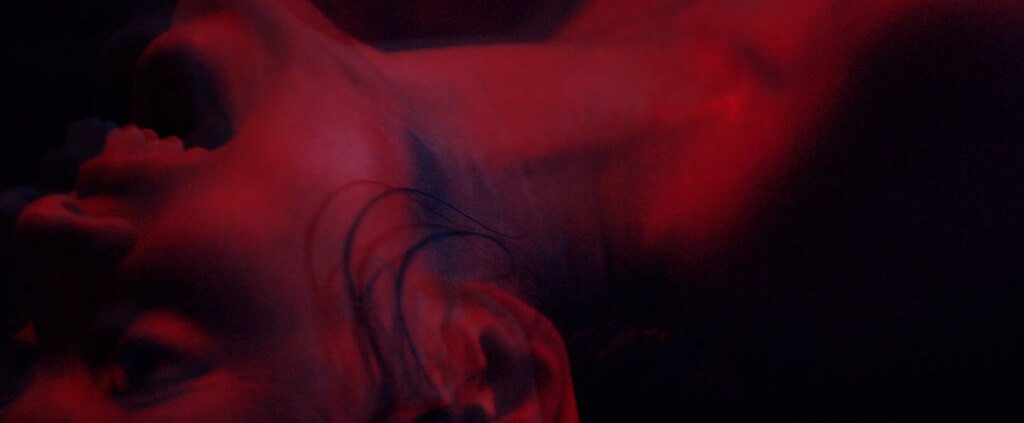 Breaking Nws : THR // 'We Are the Flesh': Film Review
'We Are the Flesh': Film Review
A startling debut viewing present-day Mexico through a violent, surreal lens.
TWITTER
1/13/2017
Two siblings take refuge in an increasingly bizarre hideout in Emiliano Rocha Minter's horror-show allegory.
An innocent brother and sister find shelter with a madman in Emiliano Rocha Minter's We Are the Flesh, a debut whose quotient of sex and gore lives up to its English title. A violent allegory whose literal plot is largely up for grabs, it grows increasingly surreal as it goes, delving into a psychological state that greets societal collapse with more glee than despair. Viewers expecting a garden-variety horror flick will likely recoil, but those seeking new voices in Mexican cinema may well hail Minter's effort. Repulsive as it is, this is a vision art houses would be wrong to ignore.
Noe Hernandez (Miss Bala) plays the devilish older man, who is squatting in a large abandoned building, violently destroying its furniture for firewood as he escapes whatever horrors — is it apocalypse, war, or merely poverty? — await outside. The siblings, eventually referred to as Fauna (Maria Evoli) and Lucio (Diego Gamaliel), make their way in, and he eventually agrees to let them stay — putting them to work, without explanation, on a large cardboard-and-packing-tape structure.
That convoluted space seems to have a life of its own, growing more convincingly cavelike as the unnamed man begins to christen it with transgressive acts. He coerces the brother and sister to start a sexual relationship (first observed in the hot pinks and yellows of thermal-imaging photography, then with pornlike frankness); later he will initiate a cannibalistic orgy with sacrilegious overtones.
While Evoli and Gamaliel negotiate their characters' wavering acceptance of this environment, Hernandez supplies a mad conviction to match the director's own: Staring into space with a demented kind of beatific smile on his face, he may be hiding from the end of the world, but seemingly intends to celebrate it as well, announcing that "this place is the last monument of a rotten society."
About that society: Late in the picture, the protagonists capture a Mexican soldier, whose throat they slit ceremonially; that's as explicit as the film gets in its reference to a real-world country awash in extreme violence and corruption. A producer's note in press materials refers to ancient Aztec myths combining creation and destruction. Such myths lose most of their shock value when encountered in archaeological museums and textbooks; We Are the Flesh attempts, with some success, to resuscitate their horrors for our own terrifying times.
Distributor: Arrow Films
Production companies: Piano, Detalle Films, Sedna Films, Estudios Splendor Omnia, Simplemente
Cast: Noe Hernandez, Diego Gamaliel, Maria Evoli
Director-screenwriter: Emiliano Rocha Minter
Producer: Julio Chavezmontes
Director of photography: Yollotl Alvarado
Production designer: Manuela Garcia
Costume designers: Ana Maya Farthing-Kohl, Teresa Alvarado
Editors: Yibran Assuad, Emiliano Rocha Minter
Composer: Esteban Aldrete
In Spanish with English subtitles
Not rated, 79 minutes
https://www.reelsuspects.com/wp-content/uploads/2016/01/WEA05.jpg
768
1024
Matteo Lovadina
https://www.reelsuspects.com/wp-content/uploads/2014/09/logo-def.png
Matteo Lovadina
2017-02-02 01:41:34
2018-05-29 09:45:24
Breaking Nws : THR // 'We Are the Flesh': Film Review