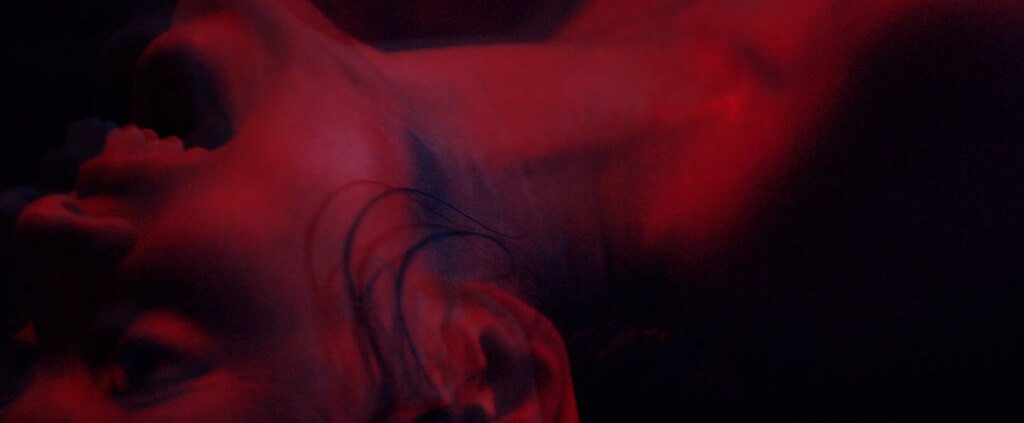 Breaking News : VARIETY // Smart Genre, Zombies and Throwbacks: Trends In Genre Cinema
Smart Genre, Zombies and Throwbacks: Trends In Genre Cinema
Tendencies on display at October's Sitges Festival, Sitges Pitchbox
SAN SEBASTIAN — Smart genre, zombies and throwbacks to the '70s and '80s are some of the current trends in genre cinema, according to some specialists in the field. It's a cyclical dynamic now offering meaningful box office hits such as Corin Hardy's "The Nun" or Ari Aster's "Hereditary." Genre cinema always attracts the attention of industry players. These are some of them.

An auteur-driven trend commands greatest consensus among experts. Matteo Lovadina, CEO of Paris-based sales and co-production company Reel Suspects, observed that some great examples recently of genre film have, "thanks to their clever storytelling," been able to attract both auteur and genre audiences.

"Films like Joachim Trier's 'Thelma,' Jordan Peele's 'Get Out', David Robert Mitchell's 'It Follows' or 'Hereditary,' have brought genre cinema again into focus and restored a certain credit to this hidden part of the cinematic world," Lovadina observed.

A "pure genre player," Reel Suspects has sold genre from its inception, witnessing large change: "Only recently festival programmers, sellers and buyers have found a new faith in clever genre films," Lovadina adds, mentioning other key titles in the last years –Severin Fiala and Veronika Franz' "Goodnight Mommy," Emiliano Rocha Minter's "We are the Flesh."

Ángel Sala, director of October's Sitges Intl. Fantastic Film Festival of Catalonia, Europe's biggest genre movie meet, said: "Smart genre is a trend which is strongly consolidating. Directors tend to be young, and use genre motives in different ways." Doing so, they have won selection at non-specialized festivals like Sundance or Cannes. Sala believes some productions to be excessively minimalist and pretentious and others brilliant such as Jennifer Kent's "The Babadook," "It Follows" or Luca Guadagnino's "Suspiria," –the re-visitation of Dario Argento's 1977 iconic movie, which opens Sitges Oct. 4.

The festival director also points out that established auteurs, such as Lars Von Trier, have occasionally used genre elements in order to develop a personal cinema.

Mike Hostench, Sitges deputy director and a jury member for upcoming Sitges Pitchbox, doesn't much like the tag "smart genre" ("as if Roman Polanski's 'Rosemary's Baby' wasn't 'smart'," he says). But "there's really an increasing trend of auteur terror, or so-called smart genre," he says. "It's a phenomenon that is very much rooted in the U.S., although there' are some examples in Austria or Germany. Directors love genre cinema, but they look for some twists in order to intellectually defy audiences," he adds.

Many smart genre titles come from Latin America. Examples at Sitges Pichbox: "The Monster Within," Rodrigo Susarte's awaited feature debut, produced by Chile's Forastero. "They Vanished,"—featuring this year— a fantasy thriller directed by Inti Carrizo-Ortiz and also produced out of Chile, this time by Estudio 19 Producciones.

A second trend: Zombies. Jongsuk Thomas Nam, managing director at the Bucheon Int'l Fantastic Film Festival and jury member at Sitges Pitchbox, mentions everything from throwback living dead features, musicals – John McPhail's "Anna and The Apocalypse," youthful longing – Justin P. Lange and Klemens Hufnagl's "The Dark," love stories – Mathieu Turi's "Hostile" and Ben Howling and Yolanda Ramke's "Cargo," and the Apocalypse – Trey Edward Shults' "It Comes at Night."

"Globally, stories about zombies are all over the map these days." Jongsuk says. "The common thread with these titles seems to be less emphasis on 'shock value' and more on strong storyline presence."

Sala points out that this trend has arisen since 9-11. "It's the 'angst,' the anguish hooked into the population since then, afraid of an invisible enemy. This not only encompasses zombies, but also sci-fi movies and other sub-genres. Think titles like Zack Snyder's "Dawn of the Dead," Danny Boyle's "28 Days Later," the "Resident Evil" franchise or Steven Spielberg's "War of the Worlds." All of them are from after 2001," Sala notes, adding that many terror movies keep finding inspiration in this societal fear. He mentions another recent sample— Crazy Pictures' "The Unthinkable."

A third trend: Throwbacks to the '70s and '80s. Series like "Stranger Things" and features like François Simard, Anouk Whissell and Yoann-Karl Whissell's "Summer of '84" or Panos Cosmatos' "Mandy" pay large tribute to that period not just through visuals, but musical aspects as well.

"With filmmakers having watched the classic horror movies while growing up, these new auteurs are creating original stories with influences from their early viewing experiences."

But trends in genre are quickly changing, Sala says: "Some time ago, tendencies were changing every five years; now, every two years."

Some new ones may surface at the Sitges Festival, running Oct. 4-14 and at Sitges Pitchbox, which takes place on Oct. 5.
https://www.reelsuspects.com/wp-content/uploads/2016/01/WEA05.jpg
768
1024
Matteo Lovadina
https://www.reelsuspects.com/wp-content/uploads/2014/09/logo-def.png
Matteo Lovadina
2018-10-27 10:58:21
2022-10-19 14:56:55
Breaking News : VARIETY // Smart Genre, Zombies and Throwbacks: Trends In Genre Cinema