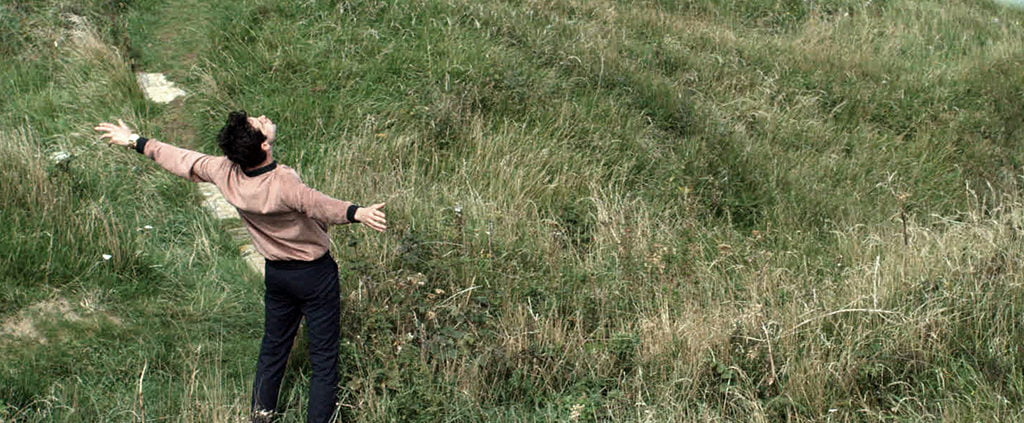 Breaking News : Variety // Reel Suspects Rolls Out Dominique Choisy's 'My Life With James Dean'
The resolutely indie homage to cinema closes North America and Germany, with its French release set for second quarter 2018
Matteo Lovadina's Paris-based Reel Suspects has clinched first sales on "My Life with James Dean," a tribute to cinema, the often motley crew of people who make it happen, and the dreams and relations movies create.World premiering this November at Paris' Cheries-Cheris Film Festival, "My Life with James Dean" will be introduced by Lovadina to buyers at the 20th Rendez-Vous with French Cinema, which runs Jan. 18-22 at the InterContinental Le Grand Hotel in Paris.In first sales, Breaking Glass took North American rights and are aiming for a theatrical run in the second half of 2018. ProFun acquired German-speaking rights for Europe.

Optimale will release the film theatrically in France, second quarter 2018.

Written by Choosy, "My Life with James Dean" turns on a buff tyro film director Géraud Champreux (Johnny Basse) who finds fresh inspiration in France's deep Channel coast North when dispatched to present his first feature in three cinema houses in Calais and environs.

There is a fish-out-of-water comedic element to his promotion tour: Geraud is lost as soon as he steps off the coach at his first stop after a boy steals his cell phone. His movie – a frank Jean Genet-ish LGBT tale of carnal passion – doesn't see the most likely title to move waves at the cinemas; and Géraud is as concerned about breaking up with the film's leading man as in promoting his movie.

And yet, and this is the magic of filmmaking, the title and Géraud himself begin to collect supporters, from the frumpy receptionist at the chintzy hotel he puts up at, to a local cultural activist who books the cinemas and has love problems of her own, to the young projectionist at the first cinema where it plays, who falls head-over-heels in love with Géraud. In maybe the film's most moving scene, an aging woman who catches all the sessions is revealed to be Géraud's estranged mother.

As the promo tour careers from dire screenings to trawler trips and drunken evenings, Géraud gets the inkling of inspiration for a movie which will pay an upbeat, musical homage to the warmth of reception he finally receives in this windswept part of France.

"My Life with James Dean" is shot by Laurent Coltelloni whose in-frame framing and use of primal colors makes some of the action look like a film within a film. The orchestrated physical comedy of some scenes, with couples shadowing other couples along the street, also pays homage to silent cinema.

Produced by François Drouot, Marie Sonne-Jensen and Nathalie Agazi at Paris' La Voie Lactée, "My Life With James Dean" has other countries in sales negotiations which should be finalized before the Berlinale's European Film Market, Lovadina said.

"Dominique Choisy's sweet craziness is back again after 'Les Fraises des bois,' mixing universal themes with matters of intimacy matters in a magical atmosphere thanks to a masterful cinematography and direction of actors," said Lovadina.

He added: "This is funny and subtle storytelling, generous and human that plays on all the strings of melancholia. A pure cinematographic moment, and a perfect fit for our elevated authors' line-up."

An alum of Paris' prestigious L'Idhec film school and an editor at French pubcaster channel France 3 and teacher at the college of Amiens, Choisy broke out to attention with his debut, "Confort Moderne," a drama about a woman attempting to shape her own life which shared the Fipresci award at Argentina's 2001 Mar del Plata Festival. Choisy's second feature, 2012's "Les fraises des bois" – recounting the bonding of two social misfits, a gay supermarket cashier and a farm girl, each with a secret – was also knit with a visual humor and unspooled in northern France. "My Life with James Dean" represents a more upbeat turn.
https://www.reelsuspects.com/wp-content/uploads/2017/11/LIF2.jpg
768
1024
Matteo Lovadina
https://www.reelsuspects.com/wp-content/uploads/2014/09/logo-def.png
Matteo Lovadina
2018-01-17 11:17:35
2022-10-19 14:56:53
Breaking News : Variety // Reel Suspects Rolls Out Dominique Choisy's 'My Life With James Dean'