Revenge of the Pontianak
Directed By :
Glen Goei & Gavin Yap
---
Singapore, Malaysia / 2019 / In Post-Production
Technical Details :
Cast :
Nur Fazura, Remy Ishak, Hisyam Hamid, Shenty Feliziana, Nam Ron, Tony Eusoff, Nadiah M.Din, Wan Hanafi Su, Nadia Aqilah, Nik Harraz Danish
Produced By :
Tiger Tiger Pictures, 13 Little Pictures, Mel T Productions, Avvassi Productions
Music By :
Paul Searles
Language :
Malay
Downloads :
Downloads :
Photos HD
Director's Photo
Presskit
Presskit – Print Friendly
Poster
Trailer
1965, Malaysia. A small village helps Khalid and Siti prepare for their wedding day. Soon after, a great darkness falls upon the village as a string of horrific deaths and supernatural happenings create widespread fear and paranoia amongst the villagers. The events force a confession from Khalid to a murder of a girl he made pregnant years before, now believed to have returned as a Pontianak. To kill this vengeful vampire, he rallies all the men of the village and sets out into the jungle to hunt her down. But can the village stop her?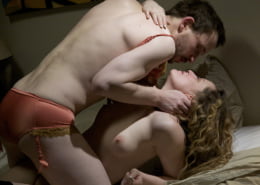 by Melanie Laurent, Blanca Li, Zoe Cassavetes, Anna Mouglalis, Arielle Dombasle, Lola Doillon, Laetitia Masson, Helena Noguerra, Caroline Loeb, Tonie Marshall